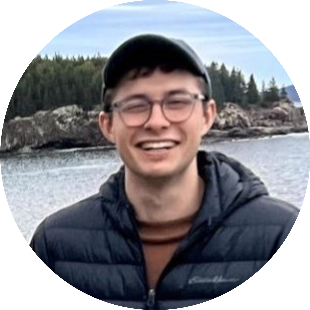 Andrew Kuznetsov, NRP
PhD Student
Carnegie Mellon University
Hello!
I'm a 6th year PhD student in the School of Computer Science at
Carnegie Mellon University
and nationally registered paramedic. My PhD research focuses on building technology (such as AI agents and software tools) to support
collecting, organizing, and sharing collections of information snippets
- with the goal of bridging the gap between individual sensemaking and distributed cognition (e.g. teamwork)
Currently, I work on AI tools for home healthcare teams through the NSF
AI-CARING AI Institute
. Previously, I've worked on tools for architects at
Autodesk Research
, readers at
Wikipedia
, and spent some time at
Amazon Mechanical Turk
prototyping crowdsourcing workflows/chains.
At CMU, I work with
Dr. Niki Kittur
(Human Computer Interaction Institute) and
Dr. Anita Woolley
(Tepper School of Business, Organizational Behavior and Theory). I've been fortunate to collaborative with and learn from faculty at the University of Pittsburgh
School of Health and Rehabilitation Sciences
,
Center for Emergency Medicine
, and
Department of Emergency Medicine
.
Contact
[kuz] at cmu (dot) edu
Resume

→
Google Scholar

→
Publications
Non-Academic Projects
Outside of full-stack web development, I maintain a wide range of prototyping experiences, including mobile development, AR/VR , hardware and IoT devices, as well as some more esoteric stuff like Solidity (Ethereum).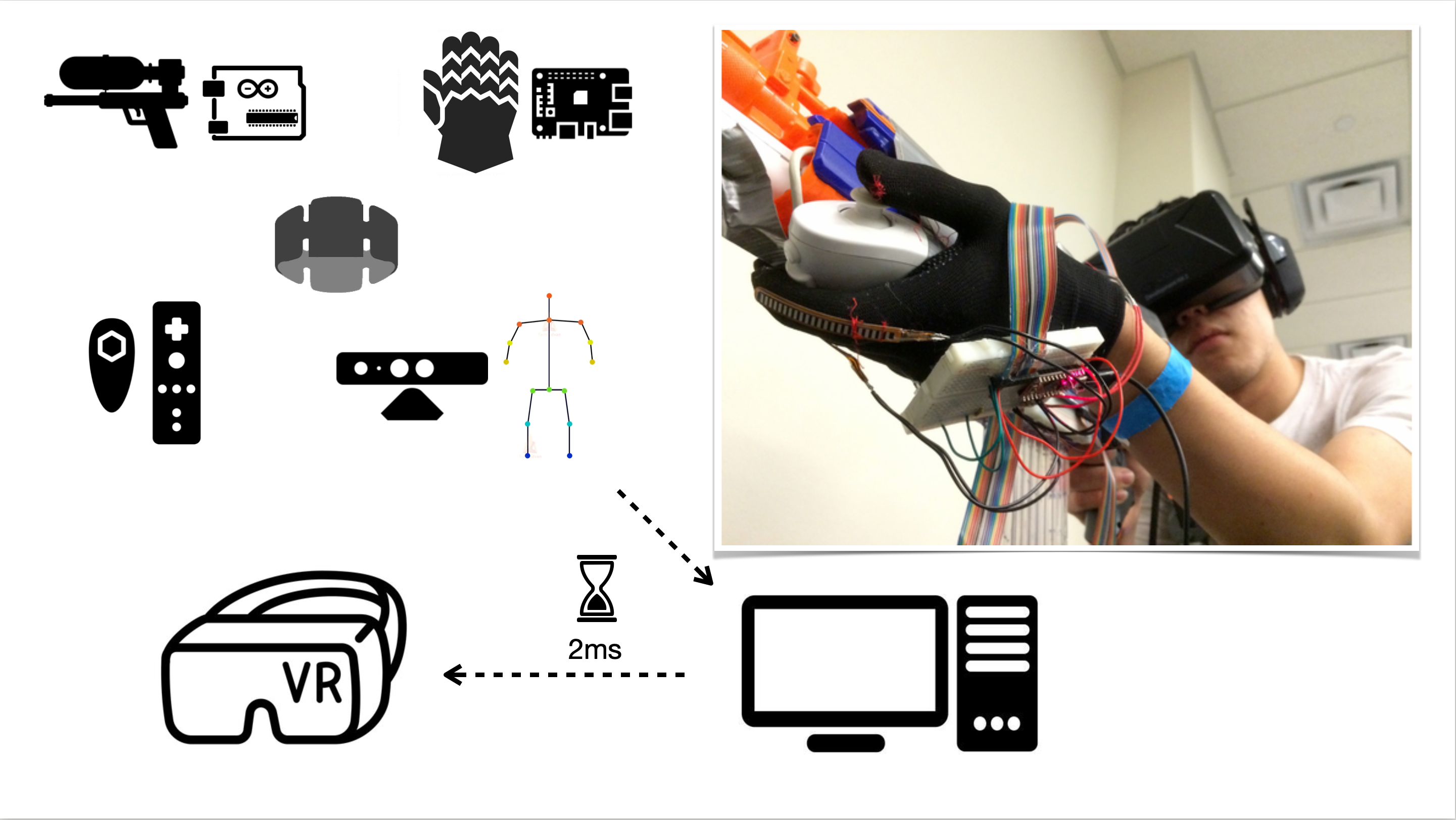 Left 4 Virtual Reality (2015)
Re-purposing Consumer Toys as VR Input Devices
Nerf toy // Wii controller // Microsoft Kinect // Hardware flex sensors // Particle, Arduino micro-controller board.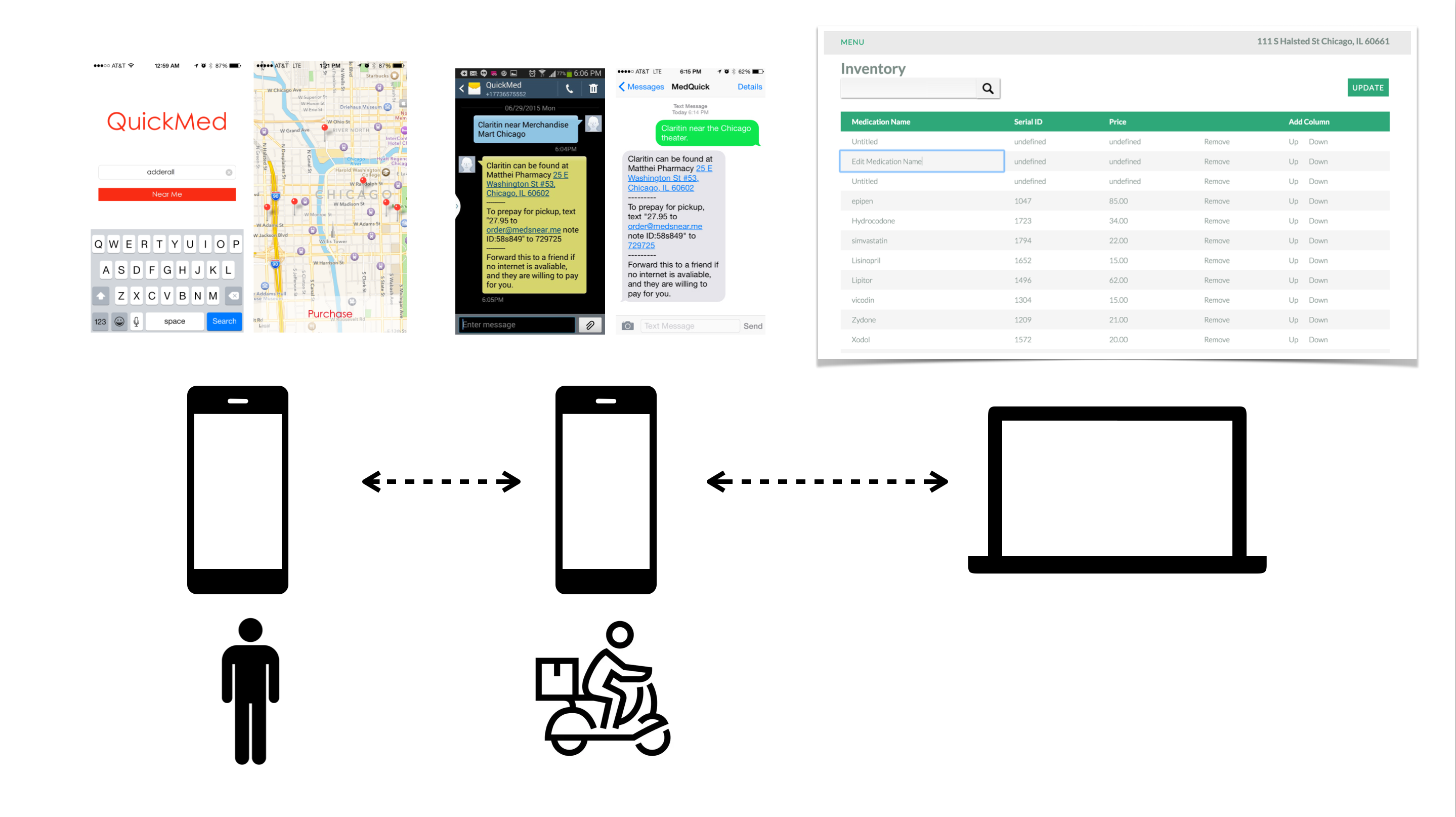 QuickMed (2015)
Prototype Mobile Platform for Field Delivery of Medication
Map web app // iOS Mobile application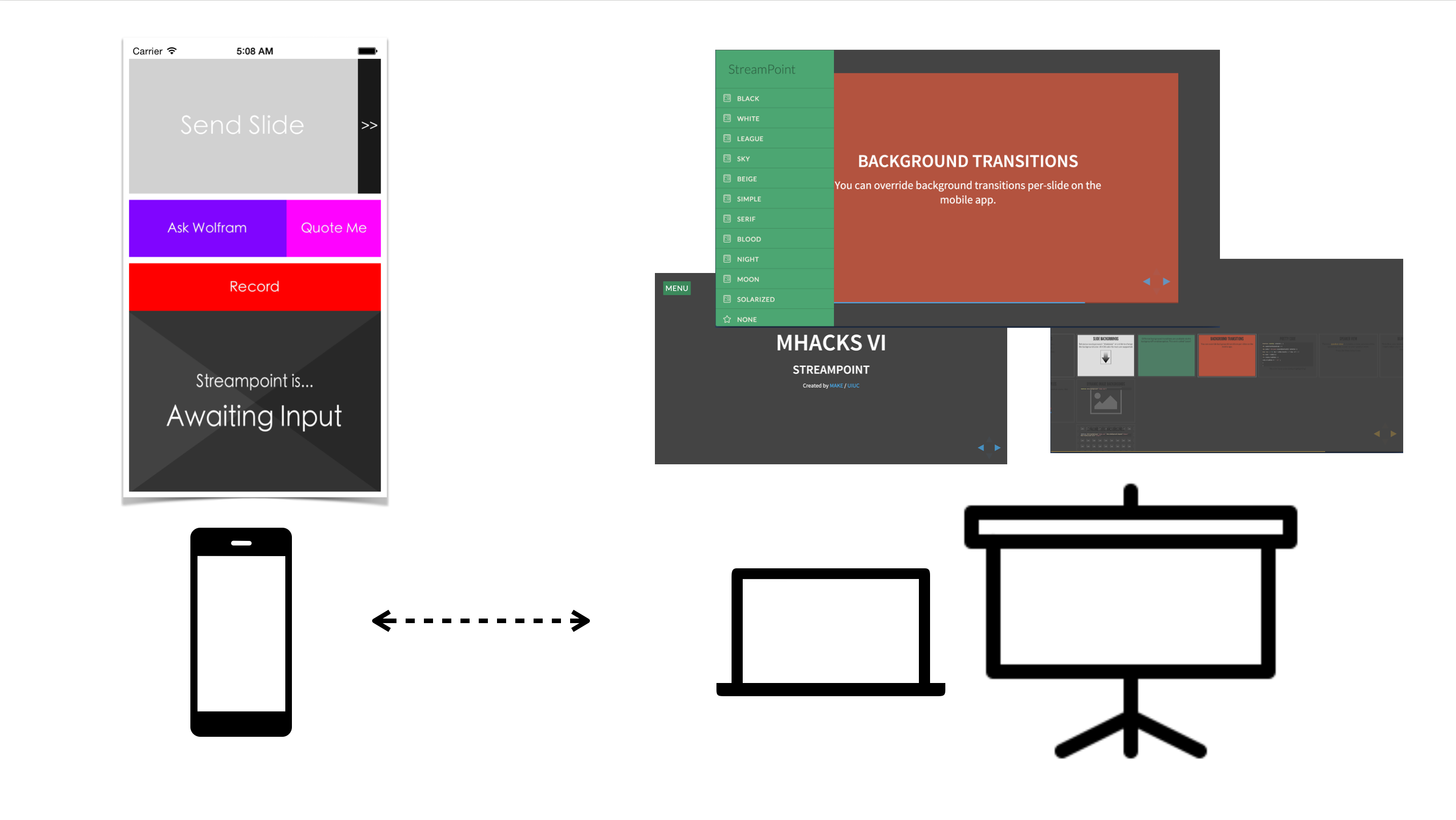 StreamPoint (2016)
Prototype Meeting Software to Generate Real-time Slides During Presentation
Presentation web app // Bing API // iOS Mobile application // NLP // Voice-to-Text.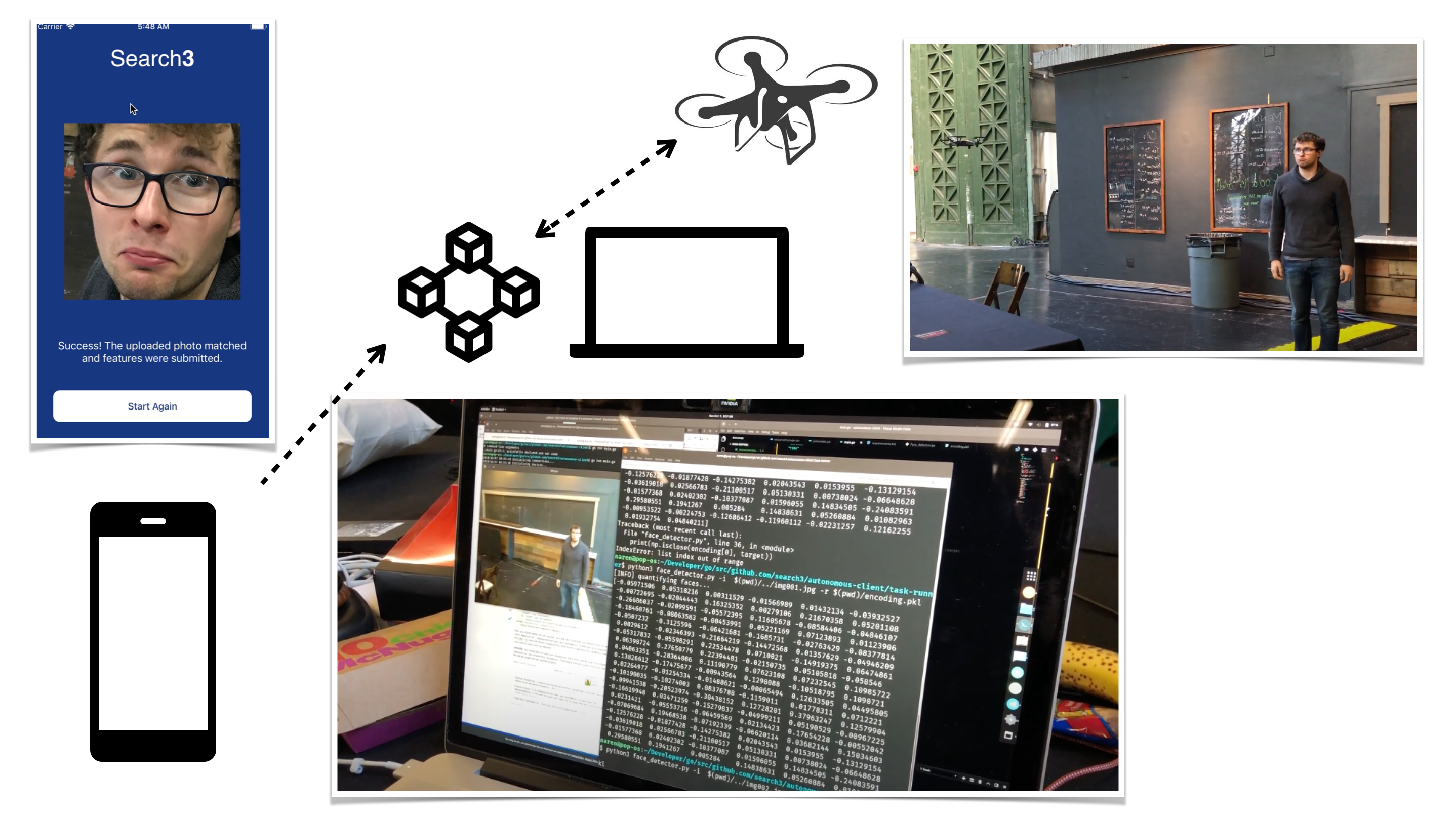 Search3 (2018)
Prototype Data Network for Search and Rescue Robotics
Ethereum smart contract // Computer vision embeddings // Camera-equipped drone // iOS mobile application.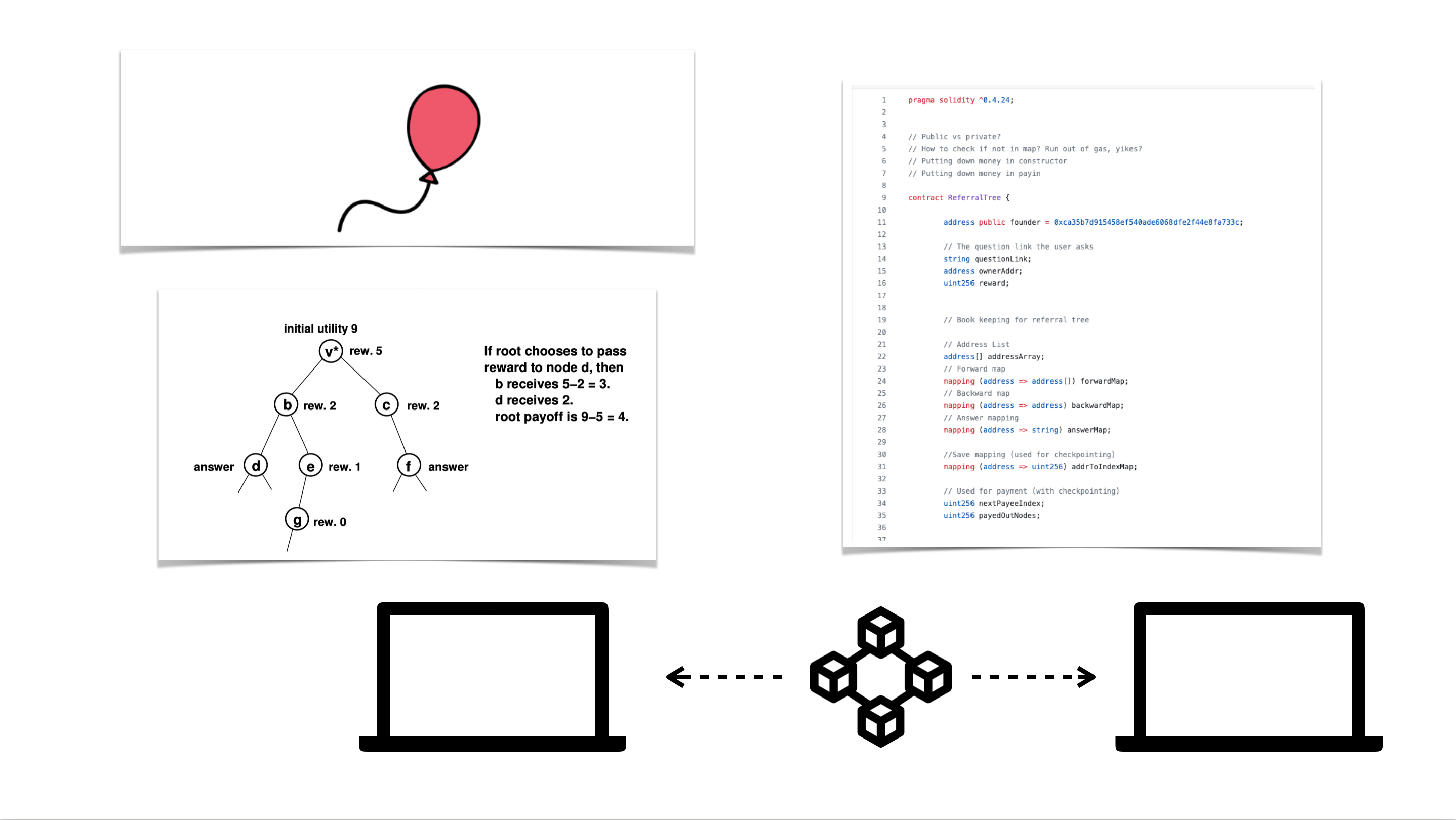 Exponent Network (2018)
Prototype Data Marketplace for Crowdsourcing Search Leads
Ethereum smart contact // Modified query incentive network mechanism.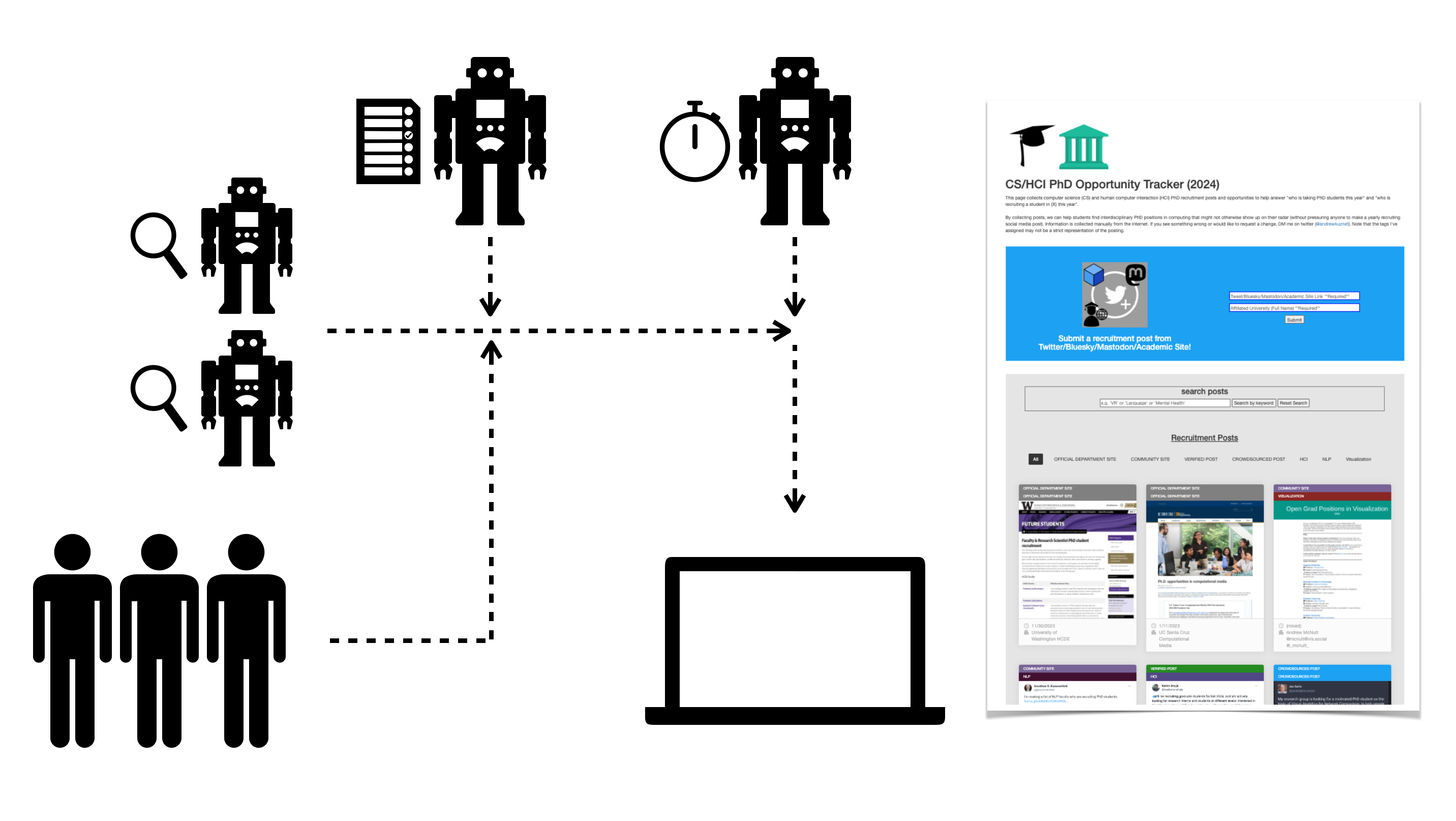 PhD Positions Dashboard (2023)
Deployed System for Collecting Open CS/HCI PhD Positions, ∼15,000 yearly users.
Multi-agent LLM orchestration // Google sheets API // Image-to-text